>>
Formulae
Ānāpānassati
---
The practice of ānāpānassati is highly recommended by the Buddha for all kinds of wholesome purposes. At AN 6.115 it is prescribed as a remedy to 'cetasa vikkhepa' (mental confusion/disorder). At SN 54.8, it is prescribed for various purposes, among which mastering the 8 jhānas and attaining saññā-vedayita-nirodhaṃ (cessation of saññā and vedanā, taken as meaning Nirodha-samāpatti, a form of Nibbāna). At SN 54.13, it is stated that ānāpānassati brings the four satipaṭṭhānas to their completion (paripūreti) and that Kāyānupassanā is practiced through the stages 2 and 3, Vedanānupassanā through stage 4, Cittānupassanā through stage 5 and Dhammānupassanā through stage 6.
---
Note: info·bubbles on all words
(1)
---
(2)
---
(3)
---
(4)
---
(5)
---
(6)
---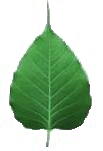 ---
Note
1. kāya-saṅkhāra: is generally interpreted as all the metabolic activity in the body, for example the breath.