Pāḷi

---

English

---





Evaṃ me sutaṃ:



I have heard that:



Ekaṃ samayaṃ bhagavā sāvatthiyaṃ viharati jetavane anāthapiṇḍikassa ārāme. Tatra kho bhagavā bhikkhū āmantesi:



On one occasion the Blessed One was staying at Savatthi, in Jeta's Grove, Anathapindika's monastery. There he addressed the monks:



– Bhikkhavo ti.

– Bhadante ti te bhikkhū bhagavato paccassosuṃ. Bhagavā etadavoca:



– Monks!

– Bhadante, the monks replied. The Blessed One said: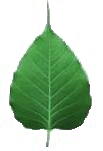 ---
Traduit de l'Anglais par Michel Proulx et édité par le webmestre,
d'après le travail effectué à partir du Pali par Thanissaro Bhikkhu

———oOo———
Publié comme un don du Dhamma, pour être distribué librement, à des fins non lucratives.
Toute réutilisation de ce contenu doit citer ses sources originales.